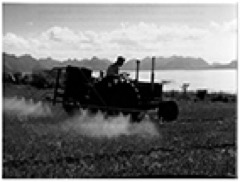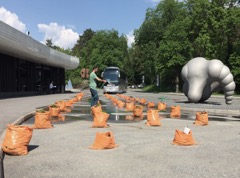 From Flesh to Flesh
From Flesh to Flesh
proposes a cut in the apocalyptic narrative of human demographic explosion by suggesting a very real and possible human reconnection to nurturing circulations.
The growing human population is maybe a threat to the balance of ecosystems, but it is also a resource. Humans produce waste that is highly nutritious for the soil. If their excreta is cared for and circulated back to the soil, it will contribute to the nourishing of farmland, thus supporting their own food production.
more >>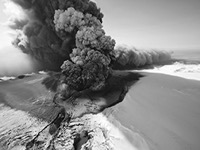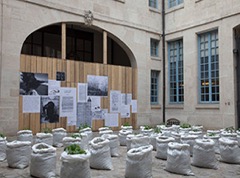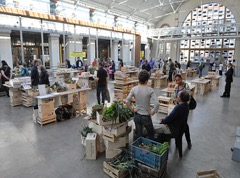 Potatoes' Perspective on Revolution
The circumstance that the years before the French revolution were marked by severe climate changes caused by a volcano eruption on Iceland is an important dimension for the understanding of what caused this political shift to happen. It adds to the similarities of the situation in those turbulent years and of our present time.
more >>


Adretta
- on Memory as Practice, Potato Breeding, and a Socialist Model Village in the GDR
Two different archives are at the heart of this investigation. One is the photographic archive of the former Institute for Plant Breeding in Groß Lüsewitz in the GDR. The second archive is the potato Adretta, which was developed at the Institute and certified here in 1975.
more >>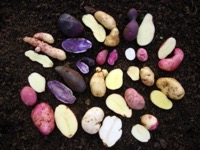 The Order Of Potatoes
A survey of potato varieties bred by farmers for small scale use. They are genetically too diverse to meet the EU regulations on Distinctiveness, Uniformity and Stability (the so-called DUS-criteria) and their cultivation is therefore restricted.
more >>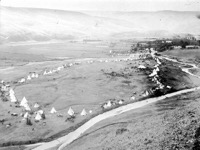 The Way Potatoes Go

An investigation in varieties that are cultivated in the US and that belong to the cultural common. For various reasons it isn't possible to claim ownership over any of them.
more >>


Amateur Breeding

- Starts with the farming season of 2011 and is continued for up to 7 years until varieties with desired features appear.
- Follows the method of Recurrent Mass Selection, as described by Raoul A. Robinson in
The Amateur Potato Breeders Manual
.

- Aims for learning more about breeding and to get new varieties with interesting qualities suited for farming in the microclimate of the German Berlin/Brandenburg area.
more >>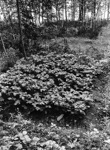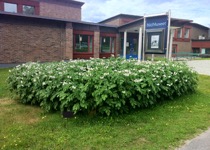 Making a Living
A potato patch can be what helps feeding a household over the winter, or what gives jobholders a meaningful spare time.
more >>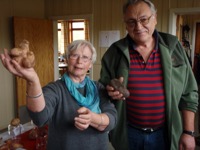 Travelling Spuds, Travelling Stories
Potatoes are travelling creatures. Sometimes I get requests from people who are curious on the potatoes i am cultivating, they also want to learn to know them. This is how new dialogues emerge, based on curiousity of the memories of tastes and stories that these spuds bring along as they travel
more >>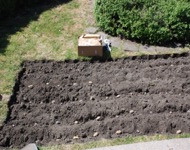 Under the Lawn, the Potatofield
The pleasure of digging up a lawn, the post war symbol of chemical gardening control, for the plantation of potatoes, as it so many times has happened in moments of food crisis.