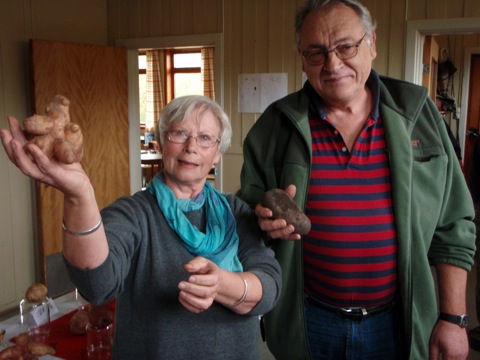 Travelling Spuds, Travelling Stories:


The Potato Day
at
Sørfinnset Skole/The Nord Land
, Norway, September 20, 2008


The spring of 2006 I send a package of different heirloom potato varieties to Geir Tore Holm and Søssa Jørgensen at the Art Centre Sørfinnset Skole/The Nord Land in the North of Norway. The centre is located in the small rural village of Sørfinnseth, in a former school building. Within two years, the varieties had spread within the village, and were grown in most of the gardens. In 2008, I was invited to take part in The Potato Day, a celebration of the yearly harvest. A competition on the most peculiar and the biggest potato was conducted (winners on top image). The price was a new seed potato from each variety. Different favourite potato dishes were cooked, served and enjoyed. I held a lecture on the Potato Perspective project.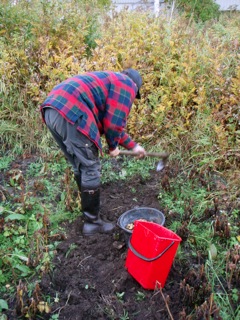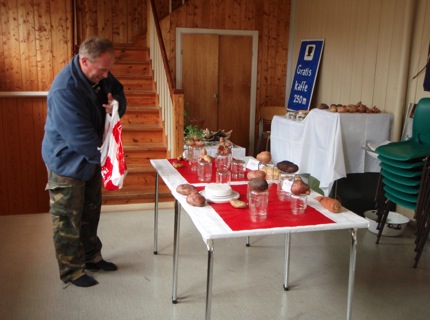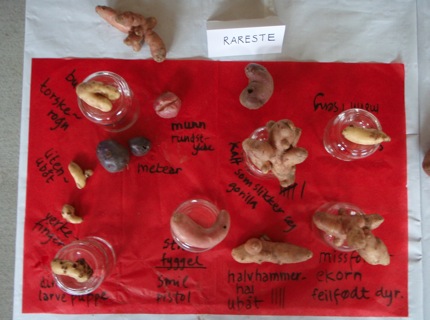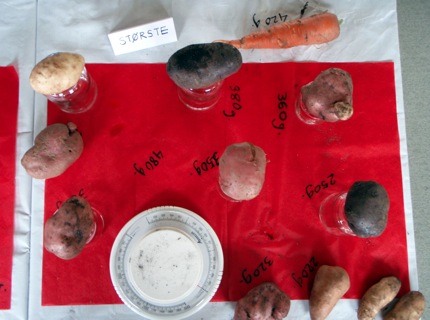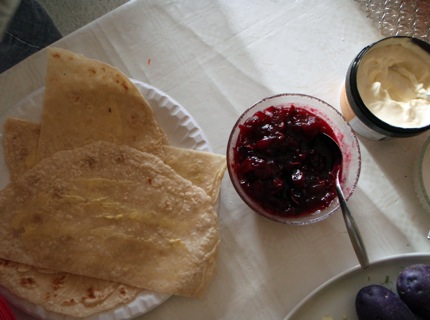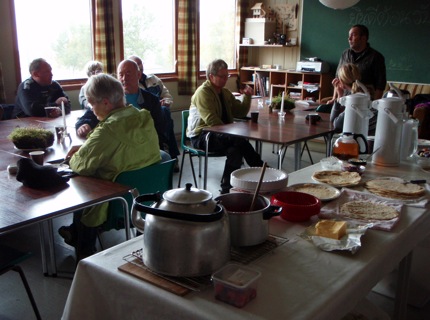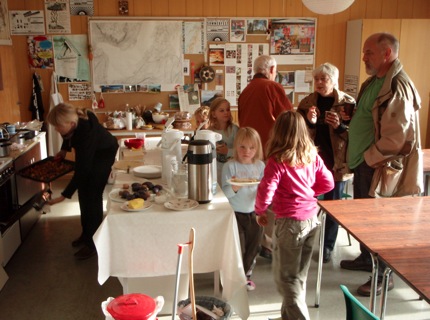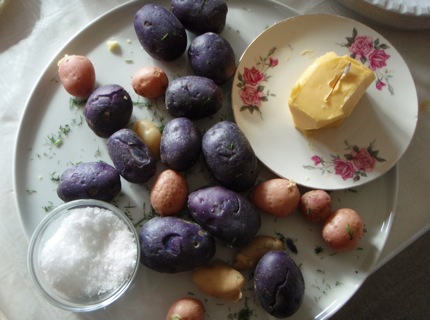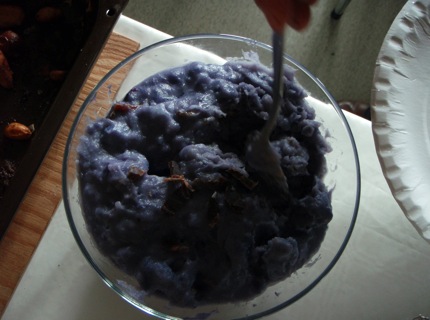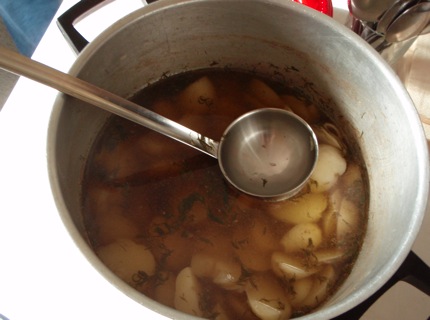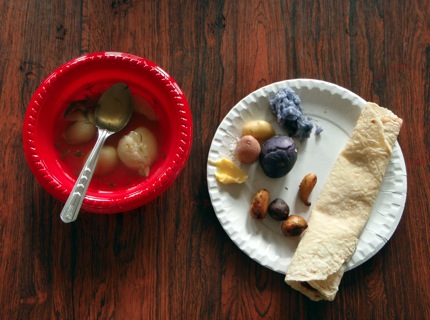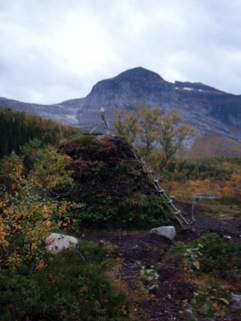 Photography by Åsa Sonjasdotter
Peace Potatoes


I sended some spuds to the Blågårdsplass Rooftop Garden in Copenhagen, the spring of 2012. In the fall I got the following images back: