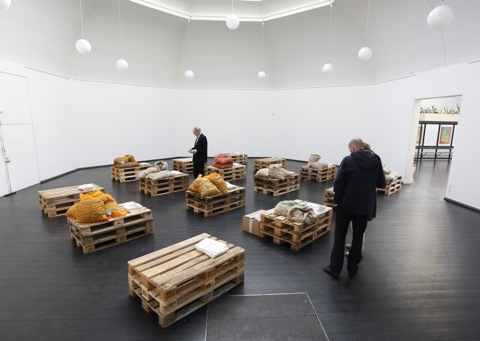 The Order of Potatoes
Den Frie Centre of Contemporary Art
Copenhagen, Denmark, Spring 2009
An installation consisting of wooden EUR-pallets, sacks filled with 14 varieties of potato and paper bags printed with 14 different prints. Each bag had information about a potato variety on one side and a related narrative on the other.


The varieties were Mehlige Mühlviertler, Congo, Solanum Ajunhuirii, Æggeblomme, Rosa Tannenzapfen, Bamberger Hörnchen, Highland Burgundy, King Edward, Arran Victory, Bintje, Norrländsk Mandel, NordGen varieties, Asparges and Linda.


Visitors could fill the printed paper bags with potatoes and take them home to plant, cook or give away for further circulation.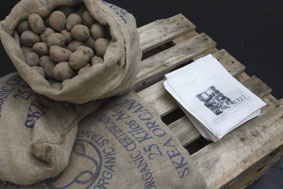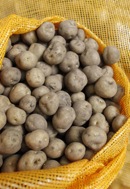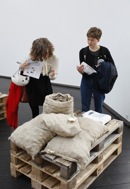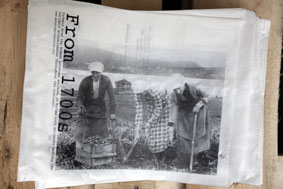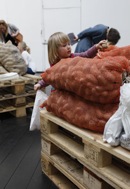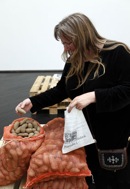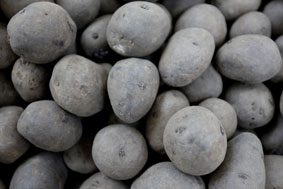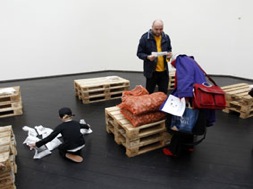 Photography: Åsa Sonjasdotter